Blog
Another package from post
by Joseph, on 2015 April 3th
Another one (probably the twentieth since 2 months...),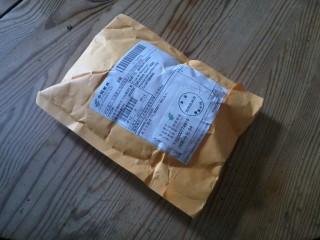 checking the mailbox is like Christmas every day!
What's inside a cheap 5$ USB MIDI interface ?
by Joseph, on 2015 March 15th
In the case you didn't know these cheap USB MIDI interfaces and bought a 50$ one, I'm sorry for you ;) Seriously, these interfaces from eBay China are really great: they simply do what you want them to do. Period.
I dismantled one unit to know how it works internally :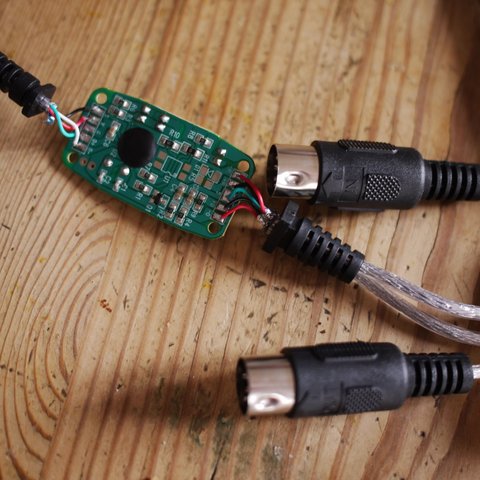 There's more or less nothing else than a few resistors, diodes, probably a traditional opto-isolator (see here), plus a very tiny microcontroller that was impossible to see, because it's under a black glue/epoxy.
First sketch
by Joseph, on 2015 March 12
Here is what it should look like soon: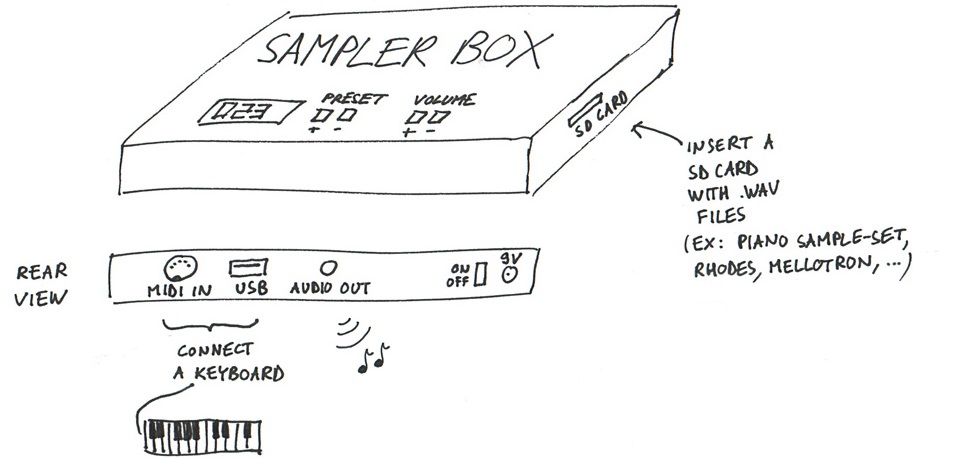 Beginning of the project
by Joseph, on 2015 March 10
I want to build my own hardware sampler. Why? Mainly for two reasons:
I have used many hardware solutions, like the wonderful Akai MPC or various expanders, but they all lacked some modern features that I was interested in,

There are great software samplers (Kontakt, Ableton Sampler, Halion, etc.), but sometimes, you just want to play music, and having to power on the computer often results in a big waste of time - or worse, an au revoir to inspiration.
That's why I want a hardware sampler, independant to any computer, but that can play a 400MB grand piano sampler set, a 100MB mellotron flute sampleset, or anything else. After some research, I realized that there exists small solutions (with a few MB maximum) or big solutions (the hardware sampler is a computer in a box, and costs $2000 !)
Thus the goal of this project :
Let's build a sampler that costs maximum $99 and that can load sample sets of hundreds of megabytes!
Newer articles